A small sampling of the many amazing objects the gilding studio has helped to preserve over the years.
Southern German Baroque Angels
The angels after 23 Karat Gold Leaf was applied and burnished and before the gesso parts had been restored. They had been covered with bronze paint and some saffran-colored varnish.
A Scrolled Mirror Crest
The crest is is seen covered with yellow bole, right after gilding and in the last stage after burnishing.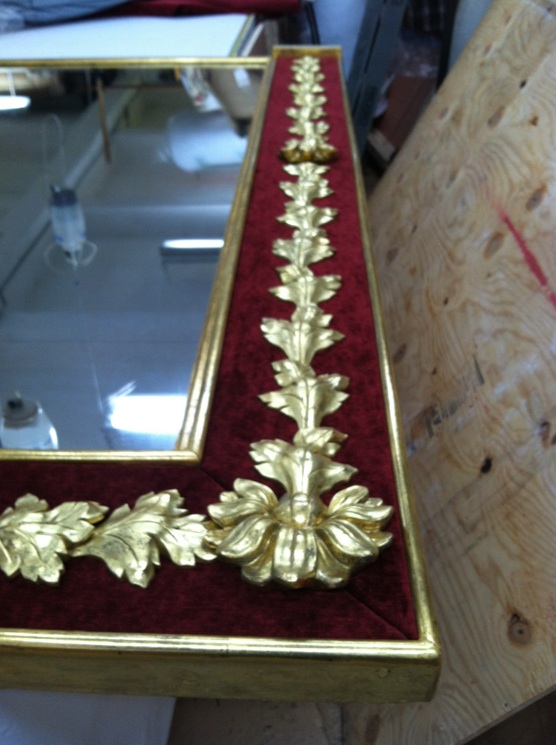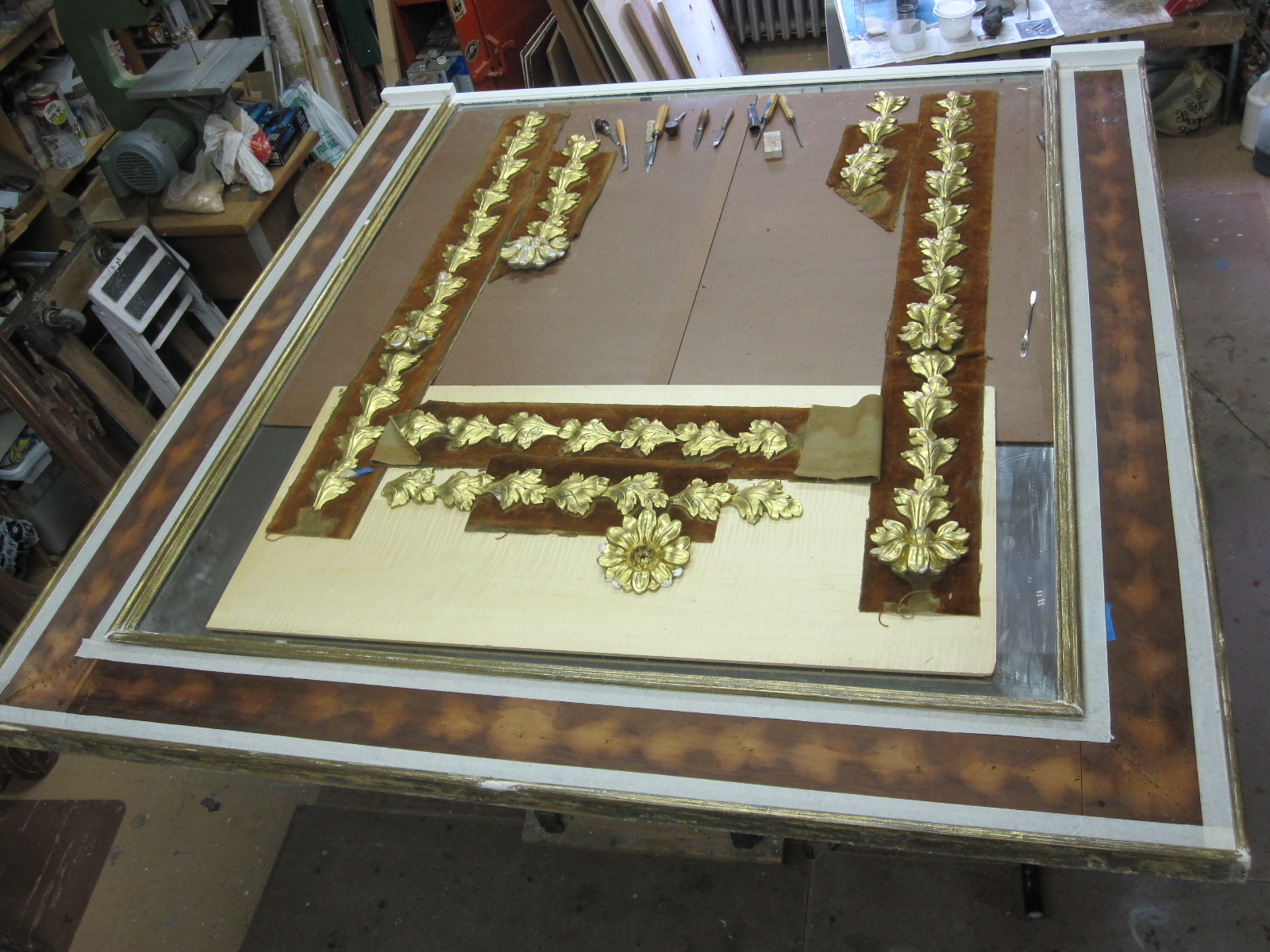 An Over-Mantle Mirror Resurrected
Hidden under decades of layers of paint and grime, this gilded mirror of the dining room at the Douglaston Club, finally was restored to its original glory with 23 Karat Gold below.
Please note that you can find many more projects on Facebook